In addition to their studies, doctoral candidates are involved in many aspects of the school. Among other activities, they hold Research or Teaching Fellowships and organize speaker series, conferences, and journals.
Students generally take courses their first two years, and are engaged in research and teaching for at least two more years. After their fourth year, students may or may not remain in residency; many travel to pursue their research, either in the US or abroad.
Click here for recent PhD graduates.
Salma Abouelhossein's research focuses on the interplay of the securitization of space and development planning in spaces falling outside of state control. She is interested in how state security can employ strategies of subjectification, exclusion and spatial segregation in controlling public life in informal areas; the role of state-led urban planning and international development within these securitization strategies; and how informal practices and spaces interact, co-exist and transcend strategies of urban control in terms of their autonomy and visibility. Salma has received a Bachelor of Architecture degree from the American University in Cairo and a Master's of Science degree in Urban Design in Development from the Development Planning Unit, University College London. Before starting her PhD, she worked as a consultant for urban development and planning for the GIZ in Egypt.
salmaabouelhossein@g.harvard.edu
Matthew Allen is a fifth-year PhD candidate who studies the history and theory of architecture and computation. He has a Master of Architecture degree from Harvard University and degrees in Physics and the Comparative History of Ideas from the University of Washington. His writing has been published in Log, the Journal of the Society of Architectural Historians, Perspectives on Science, Domus, Disegno, Harvard Design Magazine, and other venues. He previously worked as an architect at Preston Scott Cohen, MOS, SSD Architects, and urbanDATA, and he has taught at the University of Toronto. Besides writing, Allen is interested in bringing difficult issues central to architectural culture to larger audiences through exhibitions and criticism. As just one example, he curated an exhibition in 2014 on how modelling software affects representation in GSD studio projects. He has recently lectured on the history and contemporary use of screenshots by architects, the preservation and archaeology of digital architecture, and the post-medium condition.
matthewallen@g.harvard.edu
https://matthewallen.academia.edu/research
Maria Atuesta is a PhD candidate in her fifth year. Her research examines resettlement experiences of internally displaced and demobilized persons in Colombia, who are today beneficiaries of two national programs providing a housing solution to each group. Starting from the premise that accessibility to housing is a key dimension of the social and political integration of populations affected by armed conflicts, her research explores the mechanisms through which policy planning, inter-institutional arrangements and project-based design intersect with everyday lives of displaced and demobilized beneficiaries of public housing solutions. Based on two case studies, one housing project for displaced and another for demobilized populations, she is now conducting archival research, participant observation, interviews and cartographic exercises with displaced and demobilized beneficiaries of each housing project, to understand how they relate to surrounding communities and public entities, how they construct their own notions of citizenship, and whether, and how, these relations are mediated by policy planning, project design and inter-institutional arrangements.
Maria has worked on policy research projects for the World Bank, Colombia's National Planning Office and the Center for Community Innovation at UC Berkeley. She holds a bachelor's degree in History and Economics from her hometown university in Colombia, Universidad de los Andes, and was awarded with a Fulbright Scholarship to pursue a master's degree in City and Regional Planning at UC Berkeley. She is advancing her doctoral dissertation work with support from the GSD Real Estate Research Grant and the USIP-Minerva Fieldwork Fellowship.
Katarzyna (Kate) Balug is a third year PhD student in urban and architectural history and theory. Her research explores the role of vision and imagination in constructing the city as mediated through aesthetics. Her dissertation focus will be on ideas of utopia after WWII.
Most recently, she co-curated the exhibition The New Inflatable Moment for the BSA Space in Boston. The exhibit features thirty contributors, from experimental practices that imagine new worlds via the inflatable form, to ongoing research in pneumatic technologies that helps give shape to the utopian imagination. Two moments are highlighted – the late 1960s-70s and the last decade – to explore ideas of utopia emerging in the 21st century.
She is co-founder of the group Department of Play, a 'lost city department' that facilitates collaboration between residents and urban systems through momentary fictions in public space. The collective received a 2015 ArtPlace America grant. Her forthcoming paper in Geoforum situates the group's work between the history of participatory planning and public art to investigate the potency of aesthetic experience in democratically constructing visions of the city.
Kate has a Master in Urban Planning from the Harvard GSD and a dual B.A. in studio art and French from USC. In 2011, she was a Harvard Sinclair Kennedy Fellow in Mexico City. She has presented conference papers at the KTH Royal Institute of Technology in Stockholm, Carnegie Mellon and Portland State Universities.
kbalug@gsd.harvard.edu
deptofplay.com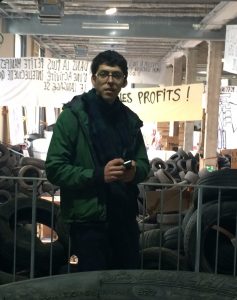 Aleksandr Bierig studies ways in which the built environment has been conceived as an instrument to manage economic, environmental, and social risk. His current research surrounds the construction of the London Coal Exchange as a series of sites from the mid-17th through the mid-19th century, in addition to placing those sites within a broader history of the interaction of economy, energy, and architecture over the period. Other recent work includes investigations into the late 18th-century English cottage, the early 19th-century plantation in the American south, and changing concepts of building ventilation between 1650 and 1850.
Prior to the GSD, Aleksandr completed his MArch from Princeton University and his BA in Architecture from Yale University. He has worked for a number of architectural firms in the United States and Europe. His writing has appeared in Log, Clog, Architectural Record, Architectural Review, and Pidgin, where he served for two years as an editor. Doctoral research has been supported by the Canadian Centre for Architecture and the Paul Mellon Centre for Studies in
British Art.
Brett Culbert studies the history of the North American landscape and built environment, from 1750-1900.  His research focuses on the visual and literary history of landscape routes, especially the projection of travelers' views into unfamiliar environments.  Past projects have explored: the visualization of overland travel through Mormon accounts of the Great Basin, navigational sounding leads and the practice of wayfinding along the North Atlantic coastline, Sir Humphrey Gilbert's settlement of England's first overseas colony, in Newfoundland, and Alfred Watkins' landscape photography along the Wye River Valley.
Brett is from Rhode Island and prior to pursuing his PhD he received a Bachelors of Architecture degree from Cornell University (2004) and a Masters with Distinction from the Graduate School of Design at Harvard (2011).  His Master's thesis: "The Nascent Picturesque: Visualizing Wilderness and Industry in the New World" was based on a close reading of Thomas Pownall's Topographical Description, a document that describes the inland expanse of British North America in the mid-eighteenth century.  This work focused on the statesman's observations of an emergent American civilization; especially the native industrial pursuits that bound settlers to the land, forming a social contract between industry, nature and society.
culbert@fas.harvard.edu
brettculbert.com
Taylor Davey is a first-year PhD student. She is interested in studying the effect of national political relationships on planning at the urban scale, particularly for cities addressing legacies of conflict or inequality. For her master's work, Taylor focused on new design projects in Medellín, Colombia. The culminating thesis inquired about the effect of the city's popularized, international publication on the continuance of longer term social development and planning priorities.
Taylor holds a Bachelor of Architectural Studies and a Master of Architecture from the University of Waterloo. During her undergraduate studies, she worked as an editorial intern at Log Journal and Architectural Review. She was the recipient of a SSHRC Joseph-Armand Bombardier Graduate scholarship for her master's research proposal, and was awarded the OAA Guild Medal and the RAIC student honour roll certificate at its completion. In 2016, Taylor's work was presented at the MasterWorks exhibition at Cambridge Galleries as part of the show Narratives of Urban Identity | Medellín + Jerusalem. She has also presented her work at several conferences, including the 2016 AAG Annual Meeting.
Phillip Denny is a first-year PhD student researching media and technocultures in architecture and design from the post-war to the post-modern. Ongoing projects include a study of the 35mm photographic slide in mid-century design practices; research on the cybernetic art theory of pioneering artist Nicolas Schöffer; and a history of the Herman Miller Action Office, the first mass-produced example of "systems furniture" and the progenitor of the modern office cubicle.
Phillip's publication practice has included positions on the editorial boards of the journals Pidgin, and inter·punct, and work on Volume magazine. Alongside original publications and commissioned articles, Denny has interviewed a broad range of contemporary architects including Winy Maas, Vishaan Chakrabarti, Jesse Reiser & Nanako Umemoto, and Maria Aiolova.
Prior to Harvard, Phillip completed his Master of Architecture degree at Princeton University, where he graduated with the certificate in Media + Modernity, and received the School of Architecture History and Theory Prize. He also holds a professional Bachelor of Architecture degree from Carnegie Mellon University, where he was awarded the Louis F Valentour Fellowship, the Pittsburgh History and Landmarks Foundation Prize for Architecture History, and the AIA Henry Adams Medal. He has practiced in numerous roles with architecture firms and organizations in the United States and Europe, including AMO, the research arm of OMA/Rem Koolhaas, MOS Architects of New York, and C-Lab at Columbia University.
pdenny@g.harvard.edu
phillipdenny.com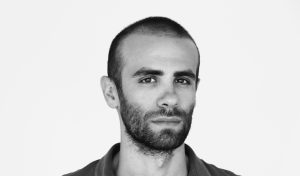 Igor Ekštajn is a sixth-year PhD student. He studies concepts of natural and political spaces in tension within the history of design, the history of technology, and environmental history, with a particular focus on 20th-century Europe.
Igor received his Master in Design Studies in History and Philosophy of Design from the Harvard University Graduate School of Design in 2011. Before returning to the GSD, Igor taught design studios and courses in architectural history and theory at the University of Zagreb.
Igor received a Master of Architecture from the University of Zagreb in 2005 and worked in the Croatian architectural offices njiric+ arhitekti and Randić-Turato.
Igor has interest and experience in curatorial practice, having worked for both the Peggy Guggenheim Collection in Venice and the GSD's Exhibition Department. He also served as the Deputy Curator of the Croatian Pavilion at the 14th Venice Architecture Biennale in 2014, and is a member of the research and curatorial team for the upcoming exhibition within the Harvard-Mellon Urban Initiative.
Samaa Elimam is a third-year PhD student interested in the intersection between aesthetics, preservation, and technology. She studies the way modern institutions, technologies, and attitudes are articulated across the built environment in the transnational context, and how they shape the spatial imaginary. Past research has explored the way eighteenth century surveying and mapping techniques coalesced to imagine broader geographies in the Mediterranean, and aesthetic and intellectual exchanges between modernist architecture and large-scale engineering works in the late nineteenth century. Samaa completed her Masters of Architecture with Distinction at the Harvard Graduate School of Design, where her thesis in the New Geographies Lab focused on Mediterranean environmental history, particularly infrastructural networks in the Nile Delta's port cities. She holds a B.A. in Architecture from the University of California, Berkeley.
As a designer in the US and Middle East, Samaa collaborated on projects that ranged from residences in Los Angeles and Dubai, an urban center on the Nile alongside Cairo's largest informal settlement, and a vision to expand the Grand Mosque of Makkah. She was also a research and teaching assistant while at the GSD, and later, a visiting studio instructor at the American University in Cairo. At Harvard, Samaa organized several conference events, including curating an exhibit with the Radcliffe Institute on the transformation of public spaces in Cairo.
Tamer Elshayal is an urbanist working at the intersection of urban theory, critical geography, environmental anthropology, and science and technology studies. His current research seeks to examine the shifting spatialities of mega-engineering in the Middle East through the study of spatial and cultural politics of large infrastructural projects. He is interested in how large engineering schemes reconfigure territories and landscapes as they take shape in discursive and material mediums and how they engender contested socio-spatial formations.
Tamer is an associate member of the Spatial Ethnography Lab, a research collaborative co-founded and led by anthropologist Vyjayanthi Rao. He is also a research member of Neil Brenner's Urban Theory Lab at Harvard's Graduate School of Design, in which he works on the spatial and political dimensions of extractive economies and large-scale water and energy infrastructure in the restructuring of North Africa. Tamer previously worked as a research assistant in the Zofnass Program for Sustainable Infrastructure, focusing on water and energy infrastructure in the US. Furthermore, reflecting his shared interests in critical geography and environmental anthropology, he was awarded the Penny White summer grant to conduct fieldwork in Egypt, investigating the infrastructural landscapes of coastal engineering works in the Nile Delta.
Tamer holds a Master of Design Studies in urbanism, landscape and ecology at Harvard's Graduate School of Design (GSD), a Master of Landscape Architecture from FH Anhalt, Germany; a Post-professional Certificate in GIS and Environment from Salford University, UK; and a Bachelor of Architecture from Faculty of Fine Arts, Egypt. Tamer has previously worked as landscape architect in Germany and Egypt, and as an environmental researcher at the Center for the Documentation of Cultural and Natural Heritage, Bibliotheca Alexandrina.
Natalia Escobar Castrillón is an Instructor and a senior PhD Candidate in Architecture and Conservation Theory at Harvard University. Since 2015, she has taught the core seminar on conservation theory at the Harvard GSD. She has been a Guest Lecturer at the Pontificia Universidad Catolica de Chile, Northeastern University and the Universidad de Sevilla. Natalia holds an MDes in Critical Conservation awarded with Distinction from the Harvard GSD, and an MArch from the Universidad de Sevilla with a stint at École Nationale Supérieure d'Architecture de Strasbourg.
In her research, she theorizes late modern and contemporary architectural conservation projects in which she observes a dialectical understanding of history. The researcher makes use of the theories of history and memory of Walter Benjamin, Theodor Adorno, and Martin Heidegger in order to establish new theoretical frameworks for a critical conservation theory and practice. Natalia has been the recipient of the TALENTIA Spanish Ministry of Education Grant, and fellowships from the Real Colegio Complutense, the Ecological Urbanism Collaboration at Pekin University, the Aga Khan Foundation, the Jorge Paulo Lemann Foundation, the David Rockefeller Foundation, and the Harvard Asia Center among others.
She is the founder and editor in chief of the conservation journal Oblique. This Journal has been the recipient of the Haskell Award from the AIA New York Center for Architecture (2017) and will be presented this year at the Chicago Architecture Biennial. Natalia has been an invited editor of Ediciones ARQ, and has presented her vision as an invited editor of the 2015 Materia Architectura Journal issue 11 "Conservation as an Expanded Field," the 2015 SAH Conference in Chicago, the 2014 Harvard Bauhaus-Dessau Symposium, and the 2013 book The Preservation Fallacy in the Mediterranean Medina. She has served as a UNESCO consultant intern at the World Heritage Center in Paris and practiced as a licensed architect at ARUP Shanghai and Gordon Murray and Alan Dunlop in Scotland.
nescobar@gsd.harvard.edu
nataliaescobar.es
Brandon Finn conducts research on informality, democracy and state formation in relation to contemporary African cities. His work focuses on spaces of urbanisation that receive less scholarly attention than they ought to – especially given the global demographic necessity of theorizing and planning for cities on the world's youngest and fastest urbanizing continent. He is a recipient of the Nigerian Fellowship for Distinguished African Students at Harvard University.
His previous research has focused on the work of young men in Freetown and Kigali – often falling outside the prescriptive city plans spearheaded by the Sierra Leonean and Rwandan governments. Brandon has also worked on contextualising South Africa's wave of protest movements as constitutive of a continuum-based notion of popular sovereignty, and a DfID sponsored research project assessing urban land-based value policies and taxation in Harare – Zimbabwe. He is a South African PhD Urban Planning student at Harvard University and completed his BA and BSocSci Honours (First Class) at the University of Cape Town, before completing his MSc in Urban Studies (Distinction) at University College London. Outside of academia, Brandon loves long distance running.
Matthew Gin is a PhD candidate from San Francisco who studies the history of architecture and landscape in 17th- and 18th- century Europe, with a particular emphasis on urban design and spectacle in France. His dissertation considers so-called architecture feinte (or, literally, "fake" architecture) erected for royal births and marriages during the reign of Louis XV as a means of exploring how Enlightenment aesthetic debates and changing absolutist politics intersected in the production of ephemeral structures such as triumphal arches, catafalques, and pyrotechnic machines. Past projects have examined André Le Nôtre's labyrinth at Versailles, Louis XIV's collection of relief maps, and the transformation of theater architecture during the Enlightenment.
Matt has a BA (Art History) and a BMus (Baroque Flute Performance) from Oberlin College, an MED (Architectural History) from Yale University, and an AM (Architecture) from Harvard University. He has also held residencies at the Canadian Centre for Architecture and Dumbarton Oaks. Prior to Harvard, Matt worked for the Frank Lloyd Wright Trust and the Department of Architecture and Design at MoMA. He will reside in France during the 2017-2018 academic year as a recipient of the Krupp Foundation Fellowship from the Harvard Center for European Studies.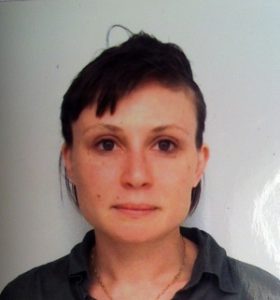 Lisa Haber-Thomson is a PhD candidate in Architectural History and Theory. Her research explores the relationships between territory, law, and architecture. She is currently completing her dissertation, Territories of incarceration: architecture and judicial procedure across the English Channel, 1642-1945. Her past work has examined the legal significance of a variety of architectural structures, and has ranged from an analysis of the use of watermills in medieval property disputes, to a study of the contemporary usages of Maginot Line casemates in eastern France. Lisa has been the recipient of the Julia A. Appleton Traveling Fellowship in Architecture, and the Frederick Sheldon Fund Traveling Fellowship. Additional support for her research has been awarded by the Soane Foundation and the Paul Mellon Centre for Studies in British Art.
Lisa has a Masters in Architecture from the Harvard Graduate School of Design, and a Bachelor of Arts in Visual and Environmental Studies from Harvard University. Prior to beginning her PhD program, Lisa worked as an architect at Ateliers Jean Nouvel; as a video and sound editor for the Science Media Group; and as a freelance animator and sound designer. Continuing work in educational video production includes the pedagogical design and implementation of the EdX online course, The Architectural Imagination, for which she served as producer. Lisa currently teaches a studio course in architectural design at Harvard College.
haberthomson@fas.harvard.edu
lisahaberthomson.com
Thomas Shay Hill is an urbanist and economic historian interested in theoretical and mathematical models of cities, economies and space. Tommy is particularly interested in the challenge that space has historically posed to formal economic models since the 18th Century. A productive starting point for Tommy's research has been the concept of equilibrium – a concept shared by economics, physics, and the biological sciences. While much of classical and neo-classical economics assumes equilibrium as the default state of economies, the equilibrium concept has been problematized within the field of ecology with the development of new empirical and mathematical techniques.
In pursuing this line of research, Tommy has been influenced by the fields of cybernetics, ecology, and historical materialism: three fields of scholarship premised on developing generalizable principles from path-dependent phenomena. Tommy is particularly interested in the ways in which physics and the natural sciences have, at various points, been instrumental as sources of theoretical and mathematical insight for the field of economics. Tommy is curious about the ways in which advances in computational power – combined with new insights developed in the fields of ecology and physics – have allowed for the modeling of complex urban social and economic phenomena that have hitherto been impossible to represent analytically.
Jacobé Huet is an Aga Khan doctoral fellow working on modern architecture and questions of cultural exchanges. She is interested in the visual and historical connections of European modernism with vernacular styles of the Middle East and Mediterranean. The case of Tel Aviv is central to Jacobé's research. She has been studying the modernist designs of European-trained architects in British Mandate Palestine and the political stakes of their kinship to Ottoman Palestinian vernacular.
Before coming to Harvard, Jacobé worked in several museums and research centers in France, China, and the United States. She holds a bachelor of art history from Université Paris 1 Panthéon Sorbonne and a master's degree from Williams College. Jacobé has presented her research on various occasions including at the annual conference of the College Art Association.
Hannah Kaemmer is a first-year PhD student interested in the use and reuse of domestic spaces, especially in early modern Europe. In 2013, she received a Fulbright scholarship to pursue a Master of Arts in the Archaeology of Buildings at the University of York, where she focused on questions of status and control in the households of the English gentry in the sixteenth century. Her past research has examined how spaces were reappropriated and imbued with meaning in changing cultural contexts, and the ways in which layers of construction and ornamentation in domestic spaces intersect with the occupants' social and cultural contexts. Hannah holds a BA in History from Williams College. Before coming to Harvard, she was a fellow at the Preservation Society of Newport County, where she examined the nature of patron-architect dynamics in Gilded Age Newport and the rebuilding, adaptation, and preservation of late nineteenth-century elite buildings in the twentieth century.
Diana Lempel's research investigates the relationship between landscape, labor, and meaning-making – particularly issues of nostalgia – in the "long" 19th and 20th centuries, in the United States (primarily New England) as well as the UK and Canada. Her current research focuses small-scale industrial and studio ceramics production in Northern California and England during the mid-20th centuries, considering dynamics of resource use, craft and architecture, and community at the beginning of the Anthropocene. Previous research projects explored discourses of collective myth-making about land use in the Maine Woods in the 20th century, and contemporary narratives and practices at the Haymarket street market in Boston.
Diana is always concerned with questions of being at home in the world, and the relationship between life and work and narrative. Her work is strongly methods-driven and incorporates oral history, creative writing, installation and public humanities projects. She works closely with the Cambridge Historical Society to develop, produce, and evaluate public programming, and is the founder and director of Our Riverside, a community history and design program in Cambridge, and Practice Space, a storefront for design and retail. Diana was the 2014 Scholar in Residence at the New Bedford Working Waterfront Festival, and in 2012 was a Curatorial Innovation Fellow with the Harvard metaLAB. She holds a MUP from the GSD, and still loves talking about zoning.
Manuel López Segura is a fifth year PhD candidate, an architect, and a Masters in architectural history. His research in the GSD MDes program focused on the involvement of architecture in the construction of Spain's democracy, welfare state, and regional identities during the 1980s. He enjoyed the support of a Fulbright Scholarship. As a PhD student, he works on the architecture of political conflict in 1960s and 1970s Italy. He will spend the year 2017-2018 conducting fieldwork in Italy. He has published in the peer-reviewed journals Cuadernos de Proyectos Arquitectónicos and Constelaciones among others, and has presented at the annual conferences of the European Architectural History Network, the Society of Architectural Historians of Great Britain, and the Anglo-Catalan Society, as well as at Yale University and other fora.
Manuel holds a professional degree in architecture from the Polytechnic University of Valencia, an MA in Architectural History from The Bartlett, University College London, and an MDes History & Philosophy of Design from the GSD. Manuel knows French, Spanish, Italian, Catalan, and some German. He has served as Professors Rafael Moneo and Hashim Sarkis's teaching assistant and as a teaching fellow in the courses BTC I, BTC III, and Theories of Landscape Architecture at the GSD, and Landmarks of World Architecture at FAS.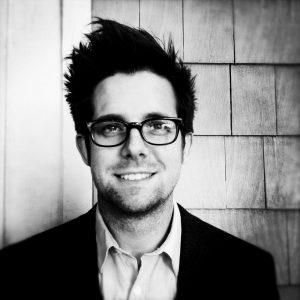 Bryan E. Norwood is a PhD candidate at Harvard University and a visiting assistant professor at the Mississippi State University School of Architecture. He was the 2016-2017 Charles E. Peterson Senior Fellow at the Athenaeum of Philadelphia. His dissertation, entitled "The Architect's Knowledge: Imagining the Profession's Historical Body, 1797-1877," is a study of the development of professionalized architectural knowledge through the formalization of architectural education in nineteenth-century America. Focusing on the key role the conceptualization of architectural history played in the formation of the discipline and profession, Bryan's dissertation explores the ethics of architecture's relation to its own past.
Bryan previously received a BA in philosophy and a BArch from Mississippi State University, an MA in philosophy from Boston University, and an AM in architecture from Harvard. He has taught courses at the GSD, Northeastern University, and Boston University. In addition to his dissertation, Bryan's recent research includes the architectural implications of phenomenology, the history of flood control on the Mississippi River, mid-century modern architecture in Boston, speculative realism and object-oriented ontology, and the architectural historiography of plantation houses in the Lower Mississippi Valley. His writing has appeared in Philosophical Forum, Harvard Design Magazine, Culture Machine, Log, and MONU, as well as several collected volumes.
bnorwood@fas.harvard.edu
bryannorwood.me
Sabrina Osmany is a third year Ph.D. student. Her research explores how human agency and intentionality are mediated by the design of interactive systems. Her research focuses on the development of intelligent interactive environments that sense, decode, and mediate human choice making behavior, crossing the disciplines of Artificial Intelligence, Cognitive Science and Continental Philosophy. Her work is divided between the development of tools to study decision making in interactive environments as well as the development of experimental frameworks to study choice architecture. Her ongoing research project aims to distill the principles of spatial affordance into computational form. The main development of this project is towards real-time affordance mapping as a deconstruction of the phenomenological sequence of an agent.
Prior to the GSD, Sabrina completed an M.P.S. in Interaction Design from NYU's Interactive Telecommunications Program. In collaboration with NYU's Center for Neural Science, Sabrina developed her thesis, the Human Avatar Project, a novel upper-limb simulation in virtual reality, to aid Pesaran lab's research on reaching and grasping behavior towards the development of robotic prosthetics. The anatomical 27-degree-of-freedom avatar is driven by real-time motion capture and aids in decoding movements during motor planning and initiation.
Her interactive work includes the development of a programming language in Urdu, a mobile app that uses computer vision to identify and connect with network devices and a 120 ft. video installation at InterActiveCorp headquarters in New York City. She has presented work at the Association for Computer Machinery's Tangible Embodied Embedded Interaction Conference, 2015. Sabrina also serves on the board of the Hannah Arendt Center for Politics and Humanities at Bard College.
During her time at Harvard, Sabrina is committed to bridging the vast divide between technological and conceptual thinking in an effort to enable the computational and philosophical worlds to communicate with and learn from each other.
osmany@g.harvard.edu
sabrina-osmany.com
Melany Sun-Min Park is a PhD candidate whose research focuses on modern architecture in East Asia and transnational knowledge transfers. Her work examines the way 20th-century industrial and wartime economies gave rise to architecture's material production and expertise. Her dissertation investigates the emergence of South Korean architecture and its technical language caught between decolonization from Japanese rule and Cold War politics. It traces the mobilization of South Korean architects for state-building and as human capital, a process fraught with expedient and bureaucratic obligations. She is interested in understanding how the industrial and institutionalized training of Korean architects prompted a rupture between corporate practices and academic establishments.
Melany's article, "The Paradox of Excess," is forthcoming in The Journal of Architecture (fall 2017). She is contributing a peer-reviewed essay to Aggregate's publication, "Systems and the South: Architecture in Development." She presented her work at the research forum for the Korean pavilion at the 2018 Venice Biennale. Melany holds a Master of Architecture from National University of Singapore and a Bachelor of Architectural Studies from University of Auckland, where she was awarded the New Zealand Institute of Architects Prize for the most meritorious design project. She graduated with a Masters in History and Philosophy of Design (Distinction) from the GSD, where she was awarded the Gerald M. McCue medal for the highest overall academic record. The Korea Institute at Harvard has supported Melany's research on numerous occasions.
sunminmelanypark@g.harvard.edu
Marianne F. Potvin studies the intersection of disaster, humanitarian action and urbanism. Drawing on urban planning theory, and science, technology, and society studies (STS), her research examines how humanitarian aid transforms cities, from their built environment to their governance. Marianne lead field teams in Iraq, Afghanistan and Darfur, for the International Committee of the Red Cross (ICRC), the International Rescue Committee (IRC), and the United Nations Refugee Agency (UNHCR) to support victims of armed conflicts, internally displaced populations, and refugees. Marianne has taught classes on conflict spaces and climate migration at the GSD and Harvard College. Her work on "Humanitarian Urbanism" was presented at the 2014 UN-Habitat Conference in Munich, Germany, and in OpenDemocracy.net's Cities in Conflict Series. Her most recent fieldwork focuses on the role of aid agencies in responding to the Syrian Refugee Crisis in Lebanese cities, while her most recent publication, Humanitarian Hybrids: New Technologies and Humanitarian Resilience, deals with the ethics of crisis-mapping and the transformation of humanitarian tools. She is a licensed architect. Marianne is a Graduate Student Associate at the Harvard Weatherhead Center for International Affairs.
mariannepotvin@fas.harvard.edu
Etien Santiago is a Ph.D. candidate in architectural history, an educator, and a licensed architect who investigates the impact of new technologies on architecture and society. His areas of expertise are architectural history and theory from the nineteenth century to the present, the use of industrial materials in construction, and modern conceptualizations of machine and digital culture.
Prior to becoming an architectural historian, Etien worked as a designer for architecture firms such as the Renzo Piano Building Workshop. He holds an M.Arch. with distinction from the Harvard Graduate School of Design as well as a B.Arch. and B.A. cum laude from the Rice School of Architecture. His M.Arch. thesis was awarded the James Templeton Kelley Prize at the GSD, and his undergraduate work received recognitions including the AIA School Medal, the Rice Visionary Project in Architecture Award, and the Louis Sudler Prize in the Arts.
Etien has taught core architecture studio at City College of San Francisco in addition to discussion sections at Harvard on architecture, landscape, and urban history. For his teaching, Etien is the recipient of a Distinction in Teaching Award from the Harvard Bok Center for Teaching.
His dissertation, which investigates how World War I shaped ideas about innovative construction techniques for affordable housing, is supported by competitive grants from the Canadian Centre for Architecture, the Harvard Center for European Studies, and the Weatherhead Center for International Affairs.
esantiag@fas.harvard.edu
etiensantiago.com
Christina Shivers is a second- year PhD student studying digital technology and its influence upon architectural forms of representation. Her research focuses upon architects' fears of obsolescence in the computer age and the subsequent influence of computer science upon architectural forms of drawing, thinking and making.
Christina was awarded the AIA Atlanta Emerging Voices Award in 2016 and presented an exhibition entitled Contrapuntal Narratives: Architectural Drawing Machines for Atlanta. She has also exhibited her work at Harvard Graduate School of Design's fortyK Gallery and at Kennesaw State University in Georgia. Christina has presented research at the Berlin Unlimited Urban Arts Festival in Berlin, Germany, the AIA Washington D.C. Emerging Architects Thesis Showcase and has been published in MAS Context.
She holds a B.A. in Music with a concentration in Music Theory and Performance from Florida State University and a Master's of Architecture degree from the Georgia Institute of Technology. She has taught studio courses at Kennesaw State University in Marietta, Georgia and worked in several architecture firms in Atlanta, Georgia.
christina_shivers@g.harvard.edu
Justin D. Stern is a fifth-year PhD Candidate whose research focuses on the interplay of economic development and city planning in rapidly urbanizing regions in East and Southeast Asia. His dissertation looks at how the growth of the BPO (Business Process Outsourcing) industry is driving new patterns of urban development in key regions in which the industry is concentrated, with particular emphasis on India and the Philippines.
Questions addressed in Justin's research include: In what ways do the contemporary urban forms of cities in Asia, and their dominant building typologies, reflect the economic and political restructuring of the previous half century? What role do large-scale, diversified corporate conglomerates, such as Samsung Group in Korea and Ayala Corporation in the Philippines, play in urban development? And how can the experience of Seoul and other cities in East Asia, as inductive role models, better inform rapidly developing regions in Southeast Asia and beyond?
Justin holds a Master of Urban Planning (MUP) from Harvard University and completed his bachelor's degree at Sarah Lawrence College and the University of Oxford. During the 2012-2013 academic year, Justin served as a Fulbright Fellow in Seoul, South Korea and was the recipient of a Harvard-Frederick Sheldon Traveling Fellowship. He is currently a Graduate Student Associate at the Harvard Asia Center and the Weatherhead Center for International Affairs. Justin is a four-time recipient of the Derek-Bok Center Certificate in Teaching Excellence. Prior to enrolling at Harvard, Justin worked in the international development arena and in affordable housing development in New York City.
justindstern@fas.harvard.edu
justindstern.com
Gideon Unkeless studies memorial architecture and is interested in the intersection of place, memory, and public participation at sites of historical violence. As the executive director of Projected Memory, a nonprofit arts and research initiative that uses media installations to gather, archive, and display visitor impressions at former Nazi concentration camps, Gideon examines the influence of design on our rituals of remembrance, including the language and gestures with which we express our thoughts and feelings at such fraught places. By comparing spontaneous, lay reflections with the more "considered" expressions of architects, sculptors, and artists who create memorials, he hopes to contribute to a multi-directional dialogue in commemorative architecture and to reveal the tension between the incommunicability of trauma and didactic meaning, and the impulse to engender empathetic and intellectual connections.
Gideon grew up in Brooklyn, New York, designed his own B.A. program in Pedagogy Studies at Wesleyan University, and was a Fulbright Scholar to South Africa, where he became interested in post-Apartheid memorial architecture/design. In 2015-2016 he was a Alexander von Humboldt German Chancellor Fellow based at the Freie Universität Berlin.
Rodanthi Vardouli (G3) seeks to activate design attitudes latent in the "avant-garde" artistic and architectural production of early twentieth century Europe. Her doctoral work positions this production in relation to emerging theories of performance and performativity in the humanities with the aim to unveil its constructive potential.
Through her enrollment in the PhD Program in Architecture at Harvard over the past two years, Rodanthi has experimented with multiple epistemological perspectives and disciplinary methods of knowledge production that range from archival research oriented toward the production of chronicles and historical accounts (History of Art and Architecture) to poetics (Comparative Literature) and the contemporary discourse on architectural production (Graduate School of Design).
Prior to Harvard, Rodanthi obtained a Master of Science in Architecture Studies from the MIT Department of Architecture (SMArchS 2014), where she conducted joint research between the History Theory Criticism and the Architectural Design areas of study as scholar of the Fulbright Greece, Alexander S. Onassis and A.G. Leventis Foundations. She also holds a Professional Diploma in Architectural Engineering from the National Technical University of Athens (NTUA) and a Graduate Specialization Diploma from the NTUA Design-Space-Culture Interdepartmental Graduate Program.
For her research at MIT, Rodanthi was awarded the Arthur Rotch Special Prize for highest academic achievement and original contributions to more than one research fields. Articles based on her graduate research have been published at the Kurt Schwitters Society annual journal (2014) and the "Research in Architecture" journal edition of the NTUA (2016). Among other presentations of her work, she was an invited speaker at the MIT Architecture Studies Faculty Colloquium lecture series (11/2014), and more recently at the Harvard GSAS Graduate Colloquium "Panaesthetics: A Colloquium on the Visual Arts, Literature and Music" (02/2017.)
Dimitra Vogiatzaki is a historian of eighteenth-century architecture currently pursuing a PhD in History and Theory of Architecture at Harvard University. She studies the interplay of architecture, science, and virtuality in the Enlightenment, with a particular interest on French Rococo interiors.
Beyond the academic walls, she has participated in art exhibitions in Paris, Istanbul and Athens, while her work was on display at the 2016 Venice Biennale of Architecture (Greek Pavilion). In 2015 she produced an exhibition that blended Le Corbusier's icon and work with popular culture references and new media art with the support of the Fondation Le Corbusier. She currently serves as the Dudley Art Fellow for the Graduate School of Arts and Sciences at Harvard.
Before her doctoral studies Dimitra completed an MSc. with excellence on History and Theory of Architecture from the National Technical University of Athens, and a Diploma (BA/MA) with excellence on Architectural Engineering from the same university. During her studies she received multiple academic merit awards including the A.G.Leventis Foundation and the Greek State Scholarship Foundation Scholarships. She has served for multiple years as the National Contact of Greece for the network of European Architecture Students Association and recently as the Greek correspondent of the European Architecture Historians Network. She is a licensed architect in Greece.
Eldra Dominique Walker's dissertation examines the theme of the "primitive" in nineteenth-century French architectural thought and practice. Research for her dissertation is supported by the Bourse Jeanne Marandon from the Société de professeurs français et francophones d'Amérique (SPFFA), the Frederick Sheldon Traveling Fellowship from Harvard University, and the Pforzheimer Fellowship from the Harvard Library. More broadly, Modern European Architecture (1750-1950) is her major field and her additional research interests include: transnational histories, architectural literature, intersections between race and architecture, history and theory of architectural ornament, and the theory and practice of architectural preservation.
Eldra has presented work at conferences organized by the Southeast Chapter of the Society of Architectural Historians, Harvard's Graduate School of Design, the European Architectural History Network, and the Première Université d'été de programme STARACO (STAtus, RAce, et COuleur) at the University of Nantes. Eldra has taught courses at the GSD in Western Architectural history and theory, from the Renaissance to the present. Prior to coming to Harvard Eldra was an architectural design reviewer in the District of Columbia Office of Planning. Eldra has a MS in Historic Preservation from the University of Pennsylvania and a BS from Morgan State University.
Angela Wheeler is a first-year PhD student in Architecture History and Theory. Her research addresses the role of Soviet heritage practices and bureaucracies in the production of national identities. After working with the International Council of Monuments and Sites as a Fulbright grantee in Tbilisi (2012-2013), she completed an MSc in Historic Preservation at Columbia University (2016). Her thesis, Socialist in Form, National in Content, investigates official attempts to reconcile historic preservation with Soviet ideology in the Brezhnev era. She has published in Pidgin Magazine, Calvert Journal, Identity Studies in the Caucasus and Black Sea Region, and the Arctic Review on Law and Politics.
Angela's recent projects include a 2017 Graham Foundation grant for "Indigenous Outsiders: Endangered Islamic Heritage in the Republic of Georgia," an exhibition (opening Batumi August 2017, Tbilisi January 2018) documenting the wooden mosques of Georgia's Muslim minorities. Her chapter on mosques of Russia and the Caucasus will appear in Rizzoli's Mosques: Splendors of Islam and she is currently completing the Tbilisi volume for DOM's Architectural Guides series (both forthcoming in 2018). She also organized "Commons: Public Spaces After Socialism," an interdisciplinary conference hosted by Columbia University's Harriman Institute for Russian, Eurasian, and East European Studies. Angela takes an active interest in her mother's life as long-haul trucker and its attendant economies and cultural productions.
Wei Zhang is a second-year PhD student interested in Building Science and Artificial Intelligence. As a senior professional engineer, he had been in charge of confinement systems design and HVAC&R systems design, complex system analysis and modeling for next generation energy infrastructure in France. His research interest is to develop the Artificial Intelligence in the context of Green Architecture and to apply the Machine Learning in the Building Science.
He holds a DPEA post-master degree in Architectural Studies from ENSA Paris-La Villette, a Diplôme d'Ingénieur in Mechanical Engineering INSA Toulouse, and a B.Eng degree from Southeast University in China. He also has the research/study experience in science, architecture and history in University of Toronto, ETH Zurich, Aarhus School of Architecture and Université Paris X – Nanterre.