2023 Outstanding Design Engineering Project Award: Rebecca Brand and Caroline Fong's Jua: Cultivating Digital Knowledge Networks for Smallholder Farmers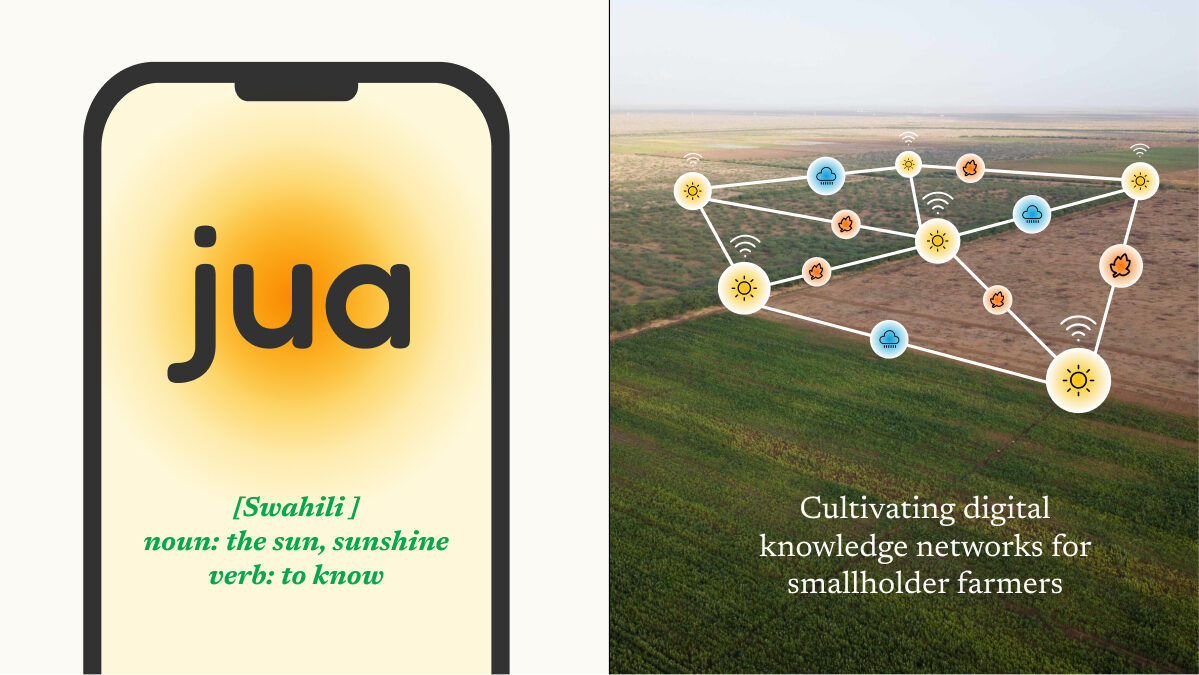 by Rebecca Brand (MDE '23) and Caroline Fong (MDE '23) — Recipients of the Outstanding Design Engineering Award.

Global food demand is expected to double by 2050. As climate change persists, an additional 183 million people are predicted to face food insecurity and malnutrition. In sub-Saharan Africa, 47 million smallholder farmers cultivate 25% of the world's arable land, but only produce 10% of its agricultural output. Increasing these farmers' productivity will be a major driver of growth and serve as an effective measure towards reducing poverty and hunger.  
To address this productivity gap, Jua introduces a multi-sided platform that cultivates digital knowledge networks for smallholder farmers. Its core features – Jua Communities and Jua Insights – leverage conversation intelligence to connect farmers to each other and to agricultural services and markets. Jua Communities are customized WhatsApp groups that facilitate information exchange between farmers and provide relevant agronomist advice. The de-identified, aggregated data from these Communities populate the Jua Insights portal, which targets agricultural service providers, NGOs, and government officials. Jua Insights allows these stakeholders to see real-time data on what farmers are talking about at a local level, increasing their effectiveness and impact and generating a more equitable agriculture ecosystem. Our team validated initial demand for these tools through extensive participatory research and user testing on the ground in Kenya. We believe that by leveraging social bonds and rapid mobile phone adoption, Jua can redesign the agricultural value chain to empower and uplift smallholder farmers in sub-Saharan Africa and across the world.