Harvard Doctor of Design students constitute a group of select students with a great variety of research interests. The program is intended for persons who wish to enter teaching, research and advanced careers in the theory and practice of architecture, landscape architecture, urban form and technology; or the analysis and development of cities, landscapes and regions with emphasis on social, economic, ecological, transportation and infrastructural systems. Further, students may wish to conduct research in the area of digital technologies within such context.
In addition to their studies, doctoral candidates are involved in many aspects of the school. Among other activities, they hold Research or Teaching Fellowships and organize speaker series, conferences,and journals.
Click here for recent DDes graduates.
Suleiman Alhadidi is an architect and engineer. He is a researcher at the Material Processes and Systems Group (MaP+S) at the GSD. His practice and research work aims to design and build more efficient, intelligent, and sustainable buildings and cities.
He practiced architecture in Australia, USA, Europe and the Middle East and worked before at several well-known architectural research institutions and practices such as: MIT Media Lab, Melbourne University, RMIT University, SIAL, Coop Himmelblau, BVN, and HASSELL. During 2016–2018, Suleiman took an elected position in the administration council of The Association for Computer-Aided Architectural Design Research in Asia. He has served as reviewer and contributor for several architecture journals and conferences such as ACADIA, the Journal of Architectural Education and CAADRIA. He authored several peer-reviewed publications and book chapters on architecture, urban design and technology.
During the last 15 years, Suleiman received more than 25 awards for his research, design and academic achievements. Suleiman is currently one of the American Australian Association 2018 Scholars. His doctoral research at Harvard focuses on robotic buildings with an aim to provide affordable smart buildings that encompasses environmental and spatial design, in particular, he is investigate the current need for flexible co-working spaces and the understanding of the future of workspace. Being a multidisciplinary advocate of architecture, real estate investment, computation and engineering, he aims to build transformable spaces using robotic technologies and smart methods.
Maryam Aljomairi is a Bahraini architect with interests in programmable material systems, building technology, and personal fabrication. She has worked internationally at the offices of Diller Scofidio + Renfro and Studio Anne Holtrop. Maryam is an incoming doctoral student at Harvard University. She received an MS in Design & Computation from MIT (2022) and a BArch from the American University of Sharjah (2017)
http://www.maryamaljomairi.com/
Sulaiman Alothman is a fourth-year Doctor of Design candidate. His research focuses on using data-driven machine learning models to empower the design and manufacturing process in robotic fabrication. His research tackles issues related to material uncertainty in 3d printing of natural materials through machine learning and computer vision. His research— published in ACADIA and ROB|ARCH conferences— is supported by the Material System and Processes (MaP+S) group and sponsored by the Kuwait Foundation of the Advancement of Science (KFAS) and Kuwait University.
Sulaiman is a co-founder of Morphospace studio, a multidisciplinary design studio based in Kuwait. He has coordinated and co-directed the design of several digitally-driven projects and interactive installations in Kuwait. He also co-directed the Architectural Association Visiting School (AAVS), a design-and-built workshop for constructing inhabitable pavilions that are digitally designed and manufactured.
Sulaiman holds a Master in Design Studies (MDes) in Technology at the Harvard Graduate School of Design. He also holds a Master of Architecture (MArch) in Emergent Technologies and Design from the Architectural Association and a Bachelor of Architecture from the University of Arizona.
Rawan Alsaffar is a landscape architect, researcher and third-year doctoral student. Her work lies at the intersection of landscape, infrastructure and human ecology. In particular, her current research explores the role of desalination infrastructure in the production of landscapes in water-scarce regions and its impact on future energy and climate scenarios.
Prior to joining the DDes Program, Rawan worked at multiple landscape architecture offices, such as  Stoss Landscape Urbanism and Sasaki. Her professional work has focused on resilience frameworks around the world including the US, the Middle East and Southeast Asia, with an interest in water as a tool of development and a risk factor to coastal and arid environments. Her past research has explored the aesthetic and political concerns of energy and infrastructure through ecologic narratives with work exhibited around the world, including the Museum of Modern Art in New York and the US Pavilion at the Venice Biennale.
Rawan holds a Bachelor's degree in Architecture (B.Arch) from Rhode Island School of Design, and a Master's degree in Landscape Architecture (MLA) and Design Studies (MDes ULE) from Harvard Graduate School of Design with a full scholarship from the Ministry of Higher Education of Kuwait for academic excellence.
Spyridon Ampanavos is a doctoral candidate at Harvard Graduate School of Design (GSD) and a researcher at the Harvard Center for Green Buildings and Cities (CGBC). He holds a Diploma in Architectural Engineering from the National Technical University of Athens, Greece and a Master in Design Studies in Technology with Distinction from Harvard GSD. An architect and computational designer, Spyridon is exploring ways in which humans and artificial intelligence systems engage in a synergetic design process. In his doctoral thesis he is using machine learning methods and generative processes to support environmental building design in the early design phase.
Spyridon has worked with Adobe Research to create a new experience for browsing fonts through a machine learning-generated visual organization, and with Autodesk to develop machine learning applications for structural design and real-time energy prediction. He has taught several J-term courses at GSD investigating applications of Artificial Intelligence and Machine Learning in Design and Art, with gentle technical introductions. He has previously worked as an architect in Greece and has taught design and programming at Nuvu Studio innovation school in Cambridge, MA.
Other research interests and skills include Human – Computer Interaction, Data Visualization, Data Science. His research at CGBC involves Augmented Reality for real time visualization, inspection and control of smart buildings' operation (House Zero).
Hamed Bukhamseen is an architect and second-year doctoral student. His research is concerned with the developmental projects undertaken by sovereign wealth funds and their socio-political impact within their host nations. Prior to his start at the DDes program, he had been an instructor at the Kuwait University – College of Architecture teaching design studios and seminars. Parallel to his time teaching, Hamed is the co-founder of the architectural office Civil Architecture. The work of Civil has been shown in the Sharjah Architecture Triennial, Oslo Triennale, Seoul Biennale, Amman Design Week, and Expo 2020. Along with Ali Ismail Karimi , Hamed curated the Kuwait Pavilion "Between East and West: A Gulf "at the 2016 Venice Biennale.
Hamed is a graduate of the Rhode Island School of Design and the Harvard Graduate School of Design, earning degrees in the fine arts, architecture, and urban design. He has previously worked as an architect in Kuwait, Japan, Germany, and the US prior to the establishment of his practice.
Elence Xinzhu Chen is a third-year doctoral candidate at the Harvard University Graduate School of Design (GSD), specializing in building technology, data science, and engineering. With the aim of creating sustainable buildings and cities, her primary research integrates building performance simulation and system control with machine learning algorithms. Elence's research interests include model predictive control via data-driven approach, deep learning-based control optimization, machine learning, net-zero energy/carbon building design optimization, computational fluid dynamics, natural ventilation, co-simulation of building energy, control systems and indoor environment.
She holds a Bachelor of Science in Project and Facilities Management from National University of Singapore, a Master in Design Studies with concentration in Energy and Environment from Harvard GSD. Her master's thesis investigated the use of Phase Change Materials in heating buildings to reduce building energy consumption through a passive manner and was awarded the Daniel L. Schodek Award for Technology and Sustainability in 2020. Her papers have been published in Smart and Sustainable Cities and Buildings and presented in the International Conference of the Architectural Science Association.
Elence interned at Transsolar Germany, Building and Construction Authority Singapore and Arup Shanghai office. She has been involved in multiple national and international projects that aim to design ultra-efficient buildings with less dependence on machines and energy.
Portfolio: https://www.elencechen.com
Yonghui Chen is a fifth-year DDes candidate with a background in urban planning and urban design. Focusing on urban conservation theory and practice, his doctoral research explores historic conservation strategies applicable to contemporary cities with particular interest in China. Prior to entering the DDes program, he held a Master's Degree in Design Studies concentrating in Critical Conservation at the Harvard GSD. He is interested in using spatial analytics methods to study urban conservation and urban design. During the past two years, he was granted the Outstanding Student Award of the Year in 2017 by the Eris Development Center and Harvard Center for Geographic Analysis. He worked as a research assistant at the GSD City Form Lab, translating Andres Sevtsuk's Urban Network Analysis: Tools for Modeling Pedestrian and Bicycle Trips in Cities which has been published in China. He taught as a teaching fellow in the GSD Urban Planning Department for 2019 Fall VIS 2129 Spatial Analysis and the Built Environment, and 2020 Spring SES 5211 Cities by Design.
Zhanliang Chen is a doctoral student and urban artist. Zhan's research focuses on the conservation of timber structural historical buildings of China. Specifically, it concerns the various methods, organizations, histories, and manners of China's architectural conservation to resist the obsolesce of traditional wooden construction with regard to its physical characteristics. Born and raised in a family of architects and traditional arch-crafts persons, he received architectural training in both modern building and traditional Chinese craftsmanship before college. Zhan chose conservation of Chinese traditional vernacular architecture as a research topic at Zhejiang University, China, where he earned his M.Arch degree. He took part in village heritage conservation projects, including wooden clan temples, residences, stone roads and bridges, and general renovation design of Liruo village, Zhejiang, China. His master thesis was a study on facade renovation of buildings in traditional towns and villages in China, for which he had spent two years doing field research in 35 separate villages and towns.
Painting wall pieces (sometimes canvases) with spray cans(legally) since 2008, Zhan travels around the world creating murals in urban environments. Combining the Chinese building and calligraphy with graffiti murals, he develops his flow of art and co-works with commercial brands and art institutes. He and his crew have been hosting art and graffiti events, exhibitions and lectures around China since 2014.
Somayeh Chitchian is an architect, urban researcher and doctoral student at Harvard University, Graduate School of Design. Her research focuses on the extended corridors of migratory circulation and uses a logistical lens as both a material and theoretical tool towards a respatialized approach to migration research's inherent methodological nationalism. Somayeh's work lies at the intersection of critical urban theory, migration research, border- and logistics studies, and is guided by de/postcolonial thought, critical race theory, and radical cartography as its overarching framework of analysis. The central question guiding her doctoral work is: How does the contemporary logistics space (re)produce its political figure on-the-move—i.e., "the migrant"?
Somayeh is a trained architect (B.Arch and M.Arch) from Delft University of Technology in the Netherland and holds a Master in Design Studies degree (MDes) in Critical Conservation (with distinction) from Harvard University Graduate School of Design. Her masters thesis research "Middle Eastern Immigration Landscape in America" won Harvard ESRI Development Center's Student of the Year Award in 2014. During her years in the Netherlands, she practiced as an architect at several firms in both Amsterdam and The Hague, where she collaborated on various residential and cultural projects, as well as the design of advanced building envelopes. At Harvard, she has held various appointments as teaching and research fellow.
From 2015-2019, she held a doctoral fellow position at the Max Planck Institute in Göttingen, Germany, working towards her doctoral dissertation.
Sang-Yong Cho is a Doctoral candidate at the Harvard Graduate School of Design. His research focuses on the near and long-term transition of energy, water, and carbon nexus between urban and industrial systems. He incorporates material flow accounting methods and urban metabolism principles to test the feasibility of integrating energy, water, waste flow between urban and the industrial sectors by examining emerging technologies. In addition, Sang and researchers at Samsung Medical Center is studying the association between breast cancer and air quality in Seoul, South Korea.
Sang is currently an Assistant Professor at the School of Planning at the University of Cincinnati College of Design, Architecture, Art, and Planning where he teaches landscape architecture and planning studios and seminars. Additionally, he is working with researchers at the Cincinnati Children's Hospital Medical Center to study respiratory outcome and urban features incorporating innovative data-driven technologies and community engagement protocols to increase environmental health literacy outcomes for underserved communities.
He has practiced as a landscape planner in Boston; and was a former research fellow at Ulsan Research Institute, South Korea. He received his Master of Landscape Architecture at the Harvard Graduate School of Design.
Yona Chung is an architect, urban designer and thinker and a first-year Doctor of Design student. Her research lies in the redevelopment of modern housing superblocks in East Asia to address the idea of resiliency and flexibility in today's anthropocentric climate.
Prior to joining DDes program, Yona worked at Grayscale Collaborative, an urban design and consulting agency, where she developed her interest in discovering how the different force of social, cultural and economic impacts the society and physical built environment and collaboratively working with communities and clients of multiple backgrounds to build more inclusive and better designed environment.
Yona is also a trained architect as she earned her Bachelor of Architecture at Illinois Institute of Technology in Chicago where she later joined Skidmore Owings and Merill (SOM), a multi-disciplinary architecture firm, to work as an architect and an urban designer on various scaled projects, from a skyscraper design to the campus masterplan.
Yona graduated from Harvard GSD in 2019 with Master of Architecture in Urban Design. While at GSD she took on a multiple research projects and teaching assisting, including serving as a professional design assistant at Harvard GSD Extension Education School.
Bert De Jonghe is a second-year Doctor of Design student. His doctoral research anticipates and frames the next chapter in the story of Arctic urbanization. In the past, Arctic urbanization has been dominated by a nation-state point of view, was influenced by design perspectives appropriate to more southern landscapes, as well as suffered from a limited understanding by outsiders of the region's internal dynamics, unique climatic conditions, and great diversity of cultures. Bert's doctoral study is a response to such varied histories by proposing a transnational and postcolonial approach to Arctic urbanization, design influences that are more relational instead of one-directional, and a vision for a highly connected and adaptive city in a rapidly changing polar world.
Prior to joining the DDes program, Bert worked together with Harvard GSD's Office for Urbanization and with landscape architecture offices in Belgium, South Africa, and Norway. He is also the founder of Transpolar Studio, a spatial design practice specializing in landscape architecture, urbanism, and design research in the Arctic and Subarctic regions. Bert earned his Master in Design Studies degree at the Harvard GSD after completing a Master of Landscape Architecture at the Oslo School of Architecture and Design. Bert's recent publications include "Inventing Greenland: Designing an Arctic Nation" (Actar Publishers, 2022) and "The Opening of the Transpolar Sea Route: Logistical, Geopolitical, Environmental, and Socioeconomic Impacts" (Marine Policy Journal, 2020).
Aisha S. Densmore-Bey has benefited from over twenty years of professional experience in the field of architecture. She has written articles and has organized or been a panelist at various symposia discussing architecture and design, including Build Boston/ABx and the national American Institute of Architects Convention. Aisha runs a Boston based eponymous creative office that specializes in architecture, interiors, graphic design, film, and art.
Aisha is a recipient of the American Institute of Architects Associates Award, and has been featured in Architect Magazine, ArchDaily, Design Bureau, Apartment Therapy, and the Lifework Blog of iconic furniture company, Herman Miller.
Developing and encouraging the next generation of designers, Aisha founded Future Prep 101: How to Prepare Teens for Design Careers™, a half-day seminar which exposes high school students and their parents to multiple design disciplines.
Aisha is author and illustrator of the children's book Who Made My Stuff? Miles Learns About Design, and writer, producer, director of the award-winning film short ROOM. She is also co-founder of the collaborative open screening film platform 100 Minutes. Aisha is also a burgeoning playwright. Her first one act play, FLIP, was part of the 2022 MIT Playwrights Lab.
Aisha is a DDes candidate who holds a Bachelor's degree in Architecture from Florida A&M University, and a Master Of Science in Strategic Design and Management from the Parsons School of Design. While at Harvard, Aisha's research explores how artists and arts-based planning in communities of color can create a framework for healthier and equitable neighborhoods in major US cities.
emailaisha@aishadb.com
www.aishadb.com
Vanessa Harden is a second-year student in the Doctor of Design program (DDes).  She is an artist and designer focused on creating thought-provoking experiences and installations in the built environment. Her research focuses on how mycorrhizal networks facilitate plant connectivity in cities. She is developing tools and methodologies to help support the fitness and functions of urban ecosystems by incorporating healthy soil fungal communities and networks into the design of urban environments.
She is the founder of Subversive Gardener, an IF Concept Award winning design project turned non-profit organization that focuses on environmental education, design exploration, and public intervention connected to the guerrilla gardening subculture. Vanessa is also the founder of  Wild Flag Studios, a design studio that creates interactive sculptures and produces art installations for clients worldwide.
Vanessa and her work have been featured in publications including Vogue, The Guardian, Wired, Bloomberg BusinessWeek, Vice, and others, and on networks including CNN and the BBC. Her work has been shown in multiple exhibitions including at the Venice Biennale, the Victoria and Albert Museum, and the Royal Institution. She has delivered numerous talks about her work, addressing how public interventions act as vehicles that draw awareness to timely social and environmental challenges.
She holds three art and design centric degrees from the Ontario College of Art & Design (BDes), MIT Media Lab and the Royal College of Art (MA RCA).
Kristen Hunter's research explores the efficacy of Massachusetts' Community Preservation Act-funded subsidies in expanding affordable housing options in municipalities across the spectrum of fiscal and institutional capacities, socioeconomic profiles, land-use regulatory environments, and real estate market dynamics.
An experienced development manager and LEED AP, Kristen currently provides strategic consulting for complex urban development projects in domestic and overseas markets. She authored a series of case studies on best practices in the delivery of federal construction projects for the U.S. General Services Administration Public Buildings Service, where she served as an Assistant Instructor at the agency's semi-annual academy.
Since 2010 she has taught Real Estate Development and Finance, as well as Public and Private Development, at the GSD.  She was the recipient of the 2012‑2013 GSD Student Forum Teaching Fellow Award. As an extension of her teaching, Kristen advises student teams participating in a variety of regional and national urban development competitions.
Kristen received a master's degree with distinction in Real Estate and Project Management from the GSD, earning the Gerald M. McCue Medal for highest overall academic record and the Ferdinand Colleredo‑Mansfeld Prize for superior achievement in real estate studies.  She also holds an M.A. in Medieval Chinese History from Cornell University and an A.B. cum laude in East Asian Languages and Civilizations from Harvard University.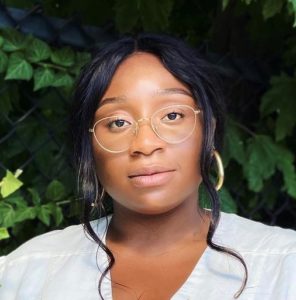 While currently an Irving Instructional Technology Fellow and Deans Diversity and Inclusion Fellow, Esesua Ikpefan's doctoral research highlights spatial dimensions of inequality and marginalization in Lagos, Nigeria. Her work sees the built environment as both an informer of conflict and identity, as well as a reflection of these issues. Her research focuses on the intersection between heritage, identity, inequality, and colonial legacies in Nigeria's urban centers. This work assesses how claims of ownership and authenticity are performed in contestation over limited urban space in Lagos. It confronts popular hierarchies of place and persons in Nigeria, questioning who a given society sees as valuable enough to have a right to urban space, and why.
Her past research in the Master in Design Studies in Critical Conservation program at the GSD, examines colonial, religious, and cultural practices that together have form contemporary governmental and societal biases towards Nigeria's urban poor. This research focuses on how heritage and narratives of history and place, and its built environment, can become tools for urban inequality and exclusion.
Esesua has a B.F.A. in Environmental and Interior Design form Syracuse University. She held teaching fellowships at the GSD Urban Planning and Design Department, the Department of History of Art and Architecture, and the General Education Department at Harvard University. She was also a Research Assistant at the Just City Lab, and served as the Logistics Committee Lead for the 2019 Harvard GSD Black in Design Conference.
Bora Ju is an incoming doctoral student at Harvard University. Prior to joining the DDes Program, Bora has worked internationally in architecture firms (in the US and South Korea) and international organizations (UN-Habitat and World Bank), where she participated in designing and implementing projects related to climate resilient and smart cities, mostly in East Asia and Pacific region. Bora has also worked as a research assistant in Seoul National University.
She has broad interests in architecture and urban design, urban science and planning. Her past research examines resilience systems for healthy and climate resilient cities, urban structure, land use and forms, smart cities, and equitable and resilient spatial planning systems. She enjoys using spatial data science and statistical methodologies in her research.
Bora has obtained a master's degree in urban planning from the Graduate School of Environmental Studies (Seoul National University) and a bachelor's degree in science with double major in urban environmental engineering and architecture from Handong Global University.
Joseph Kennedy is an interdisciplinary designer and creative technologist who works across multiple scales encompassing both natural and built environments. He is a first year DDes student whose research leverages digital fabrication, tunable material and applied ecology to participate in the remediation of post-industrial landscapes.
He is a graduate of the Media Lab at the Massachusetts Institute of Technology, where he worked in the Mediated Matter group with Neri Oxman to produce bio-fabricated structures exhibited in MoMa, SFMoMA and the Cooper Hewitt. Joe received his Bachelor of Architecture from Cornell University with a Goodwin Sands thesis prize, the Eidlitz Fellowship, and Cornell Council of the Arts Funds. Additionally, he co-taught a design-build studio at the AHO while completing his Fulbright Fellowship in Oslo.
Joe has held teaching positions at UC Berkeley, Woodbury University and the Boston Architectural College. Previously, he has worked for design firms such as Snøhetta in SF, Only If in NYC, and Miniwiz in Taipei as well as in creative roles at NASA JPL in LA, and OPT Industries in Cambridge. Currently, Joe operates a design consulting practice ARAЯA, and is a research affiliate in the Tangible Media Group at MIT.
Gorata Kgafela is a second-year Doctoral student at the Harvard Graduate School of Design. Her research lies at the intersection of human identity and cyberspace. She explores the influence of the geopolitical landscape on the motivators and behavior patterns observed in participatory practice. Emphasis is placed on local knowledge systems as a keystone for innovation of tools for civic engagement. Specifically, her research explores the gamification of civic engagement and participatory planning to guide development policy in the hybrid urban space of the smart city.
Gorata holds an MBA from the University of Pretoria's Gordon Institute of Business Science (GIBS). She is trained as an Architect, qualifying with both an MArch and a Post Professional MArch in Computing from the University of Miami where she graduated valedictorian and was recipient of the Henry Adams Medal for Excellence in Architecture by the American Institute of Architects. Gorata received her B.A. in Architecture from Washington University in St. Louis where she graduated Magna Cum Laude.
With over 18 years as a practising Architect and as President of Architects Association of Botswana, Gorata has garnered experience in design, advocacy, and participatory planning for policy formulation. She has also taught 3D modelling at University of Miami.
Elitza Koeva is pursuing a Doctor of Design Studies (DDes) Degree at Harvard Graduate School of Design, with a secondary field in Critical Media Practice (CMP). Her practice plays with temporality, the impermanence of tangible and intangible nature, and the emerging in urban contexts interferences and resonances between sound and space and "cross-species sociality" (Haraway). Elitza's aim is to understand how artistic practices engender people's engagement, critical awareness, and participatory responses to digitally-mediated environments, reconciling the self and the social at the level of city construction and subjectivity, where a non-unitary subjectivity arises. Elitza is a co-editor of New Geographies 14, a special issue on assemblages and entanglements, and a researcher at Harvard Design Magazine. She is also a Media & Design Fellow at the BOK Center, Harvard University.
Elitza holds a Master's Degree in Media & Cultural Studies Studies from the University of Tokyo. She has practiced at various art & architectural firms and institutions: OMA/AMO, Arata Isozaki & Associates, MAD Architects, MOT (Museum of Contemporary Art, Tokyo), and Junya Ishigami. At MOT, she worked on Oscar Niemeyer and Yoko Ono exhibitions. While at OMA/AMO, she was part of the exhibition team of the 14th International Architecture Exhibition/Fundamentals (Venice Architecture Biennale, 2014). Prior to Harvard, Elitza was a research fellow at the Chair for Computer Aided Architectural Design (CAAD), ETH Zürich. At ETH, she explored the convergence of art, philosophy, quantum physics, and coding. Elitza is a recipient of the Monbusho scholarship from the Japanese Government, the Fulbright and Thanks to Scandinavia grants, as well as of the ETH CAAD 2017 research fellowship.
http://elitzakoeva.com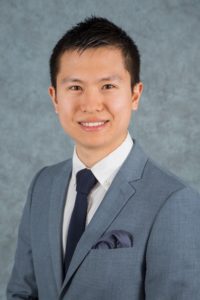 Yihao Li is a fourth-year doctoral candidate with a focus on urban planning and infrastructure finance. Passionate about making urbanization work for developing countries, his dissertation investigates how China's development banks, construction companies, and developers are reshaping the urban landscape in Sri Lanka in the form of mega transport infrastructure and urban development projects. He is a recipient of Harvard University Frederick Sheldon Traveling Fellowship in 2021-22. His research is also supported by Harvard Fairbank Center, Harvard Asia Center, Harvard Ash Center, and GSD. Before graduate school, he worked as a land policy consultant at the World Bank, researching comparative land and urbanization policy. Yihao also worked as a research associate at Harvard Business School. Yihao has a master's in public policy from Harvard Kennedy School of Government with a concentration on international development, and graduated magna cum laude from Tufts University with a B.A. in international relations and economics.
Hsuan Lo is an urban policy analyst and third-year doctoral candidate at Harvard GSD. He taught as a teaching fellow for Real Estate Finance and Development and Public and Private Development. Hsuan holds dual master's degrees in Urban Planning from the University of Manchester and a Bachelor's in Real Estate and Built Environment from National Taipei University. He also received a data science certificate from MIT's Applied Data Science Program.
During the last 5 years, Hsuan published 6 journal and conference papers on urban renewal, housing policy, and social justice topics. His ongoing research investigates the impacts of property tax policies on housing affordability from Western to Eastern countries using Time Series, DID, and semi-structured interviews. His dissertation is by far supported by Fairbank Center and Harvard Real Estate Research Grant. The proposal was also presented at the 5th World Planning Schools Congress (WPSC) and Association of Collegiate Schools of Planning (ACSP) 62nd Annual Conference.
Previously, Hsuan interned at UN-Habitat, participating in Stockholm+50 and World Urban Forum and analyzing urbanization-related issues across the continents. Before Harvard, he also practiced as a researcher at the Ministry of Science and Technology and as an engineer at Taipei City Government. He founded his column in CommonWealth Magazine in 2015, continuously seeking dialogue with the public and resolutions for housing justice.
Dominique Mashini is a third-year DDes student at Harvard University's Graduate School of Design as a Fulbright Grantee. She is an architect and urban planner from the Pontificia Universidad Católica de Chile, with a focus on metropolitan governance, climate change and landscape ecology, always recognizing in the observation of socio-ecological interactions an opportunity for equity in Latin American and Caribbean cities.
Previously, she was a consultant for the Housing and Urban Development (HUD) division (Climate Change and Sustainable Development Department) of the Inter-American Development Bank (IDB), where she coordinated governance projects for emerging metropolitan systems in the framework of decentralization policies and institutional strengthening programs. She also supported the IDB Southern Cone countries team in research, operations and technical cooperation on sustainable development, Historic Urban Landscape (HUL), and neighborhood improvement in Chilean cities. She was also a researcher at the Urban Design Lab of the IDB, the Austrian Ministry of Finance, and the Technische Universität Wien (TU Wien), where she developed participatory methodologies for the design of urban projects with local communities in Argentina, Chile, Costa Rica, and Panamá.
Dominique has participated in collaborative networks for research and urban design, and in editorial projects such as Plataforma Urbana (Archdaily).
Trained as an Architect, Nusrat Jahan Mim from Bangladesh, is a Doctor of Design candidate at the Harvard Graduate School of Design (GSD). Her research work is focused on studying the socio-economic politics embedded in resource-constrained contexts of the Global South and designing novel and creative spaces to facilitate an inclusive and democratic participation of the marginalized communities there. Her work draws upon cutting-edge critical literature in Urban Design Politics around Faith and Informalities and addresses the contemporary struggles of marginalized communities within the globalized projects of modernization, urbanization, and digitization. Her projects have been published in ACM SIGCHI '20, '21(Best Paper Honorable Mention Awards), Religions '20, Peer Production '18, Interaction '21, and S.Arch '20.
Nusrat holds a Master of Architecture from Syracuse School of Architecture with the A.I.A Henry Adams Medal for achieving the highest academic rank. Her study at SyrArc was supported by Design TA fellowship, Teaching Assistantships, and Creative Work and Research Grants. She is currently involved with Third Space Research Group at the DGP, Dept. of Computer Science, University of Toronto. She also worked with BRAC (the largest global NGO) in cyclone resilient housing project for fishermen communities and with Oxfam in culturally sensitive washing facilities project for Rohingya refugee women in Bangladesh. She received her B.Arch from Bangladesh University of Engineering and Technology (BUET), where she worked as a lecturer and design studio teacher for two years after her graduation. She has received several international awards including Lafarge-Holcim Award for sustainable construction (Next Generation), Laka International: Architecture that Reacts, HDR Graduate Student Award in Architecture and Urban Design among others.
www.nusrat-mim.com
Sarah Norman studies self-actuated forms and systems, with particular interest in geometries exhibiting ranges of transformations; explored through additive 3D printing processes in multiple materials and robotics. In research at Harvard, she currently collaborates with Martin Bechthold and the Materials Processes and Systems Group (MaP+S) at the GSD; and James Weaver at the Wyss Institute for Biological Engineering.
With over ten years of experience as an interdisciplinary designer on civic, cultural, institutional and infrastructural projects, Sarah formerly worked in New York with Rafael Viñoly Architects, Schlaich Bergermann Partner and Santiago Calatrava. Her international projects include complex facades, grid shells, membrane structures, pedestrian bridges, slender spires and various complex/special structures.
Having taught most recently at Singapore University of Technology and Design (SUTD) as a visiting fellow, Sarah has also taught design studios and technology/theory courses at Parsons School of Design, The New School, and University of Michigan. She has also been an invited visiting critic for reviews at Columbia University, University of Virginia, Pratt Institute and Rhode Island School of Design (RISD).
Sarah earned her MArch I from Rhode Island School of Design (RISD), an MFA in Product Design from Cranbrook Academy of Art, and undergraduate degree concentrations in studio art, art history, journalism and photography.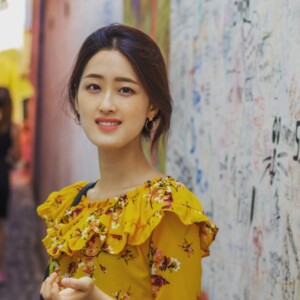 Dawon Oh is a first-year doctoral student at the Harvard University Graduate School of Design (GSD). Her specialty is quantitative data analysis, such as processing big data using programming languages, statistical analysis, and machine learning to solve diverse urban issues.
Her research interest focus on human behavior generated through land use and transportation interaction, including floating population and mobility dynamics in metropolitan areas. Moving forward, she would like to delve into related research areas, including public transit accessibility in urban neighborhoods and the built environment's impact on travel patterns.
Her prior research aimed to determine the degree of land use mix matters in the activity centers of a large city that already supports mixed land use and to investigate which land use has a more significant impact on population distribution during the day or at night. During the pandemic, she explored how the pandemic crisis has influenced the changes in the use of urban parks and travel behavior in Seoul. More about her research projects and papers: https://dawonoh.com/.
She holds a Bachelor's degree in Civil Engineering and Urban Studies (BE) from Chung Ang University in Seoul, South Korea, and a Master's degree in Urban Planning (MUP) from Seoul National University in Seoul, South Korea.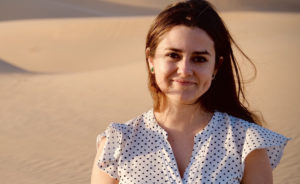 Begoña Peiro is a second-year DDes student. She has worked in the fields of architecture and urban planning, focusing on urban climate resilience, informal settlements upgrading, and climate justice. Begoña has recently been awarded a La Caixa Fellowship to carry out her doctoral studies. She holds an M.Sc. in International Cooperation from the International University of Catalunya and a Bachelor & Master's Degree in Architecture from the Universidad Politécnica de Valencia.
Begoña worked as part of UN-Habitat's climate change team (Global Solutions Division), supporting the program on strengthened climate action. She also worked for the Bangkok Office, the Pacific Office, and the Regional Office for Asia and the Pacific. She conducted applied research on urban climate resilience, ecosystem-based adaptation, and informal settlements, collaborating with UNEP, UNESCAP, UNDRR, among others. In Fiji, she led the development of community-level vulnerability assessments and action plans in 16 informal settlements across four urban areas. She authored a guide on participatory methodologies to support community-level resilience planning and implemented them on the ground, working with local communities. Begoña has presented at international conferences including the World Urban Forum and the Urban Resilience Asia Pacific Conference.
Previously, Begoña worked at architecture and urban planning offices as a project leader, where she worked on a diverse range of internationally recognized European projects (including the International Architecture Award)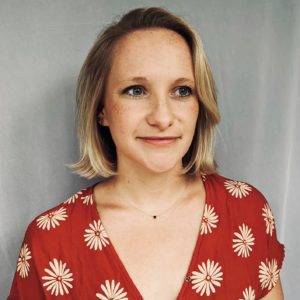 Katarina Richter-Lunn is an architectural designer, researcher, and second-year doctoral student at the Harvard Graduate School of Design. Her research, found at the intersection of design, psychology, and neuroscience, aims to promote well-being through our environment.
By translating methods of traditional behavioral therapy, her research seeks to demonstrate how human, machine, and spatial interactions can be leveraged via AI algorithms to propose more seamless and intuitive solutions to addressing mental health. As part of this work, she explores how neurological and physiological cues can give insight to one's behavior, and in turn support cognitive processes through the lens of materiality, computational design, affective computing, and social robotics.
Alongside her doctoral studies at Harvard, Katarina is a research assistant with the Materials Processes and Systems Group (MaP+S) at the GSD, as well as a member of the Aizenberg Lab at the Wyss Institute for Biologically Inspired Engineering.
Katarina holds a Master in Design Technology (M.Des.) from Harvard GSD and a Bachelor of Architecture (B.Arch) from Cal Poly San Luis Obispo, with a minor in Sustainable Environments. She has worked at leading architecture firms including Snøhetta, Arup, IwamottoScott, and most recently Gehry Partners, where she worked as a project designer.
Adam Royalty develops programs that impact social systems through human centered design. He is a third-year DDes student researching the effect innovation labs and entrepreneurship programs have on urban development. With training as a learning designer, Adam is particularly interested in how individuals, organizations, and communities transfer knowledge into action.
Prior to the GSD Adam founded the Columbia Entrepreneurship Design Studio. The Design Studio hosts numerous interdisciplinary design courses at Columbia University, including the Design for Social Innovation initiative. DFSI teaches teams of students how to use human centered design to help social impact organizations advance an innovation project. Past organizations include Harlem Children's Zone, Witness.org, the NYC Department of Education, and the Aga Khan Foundation in Kyrgyzstan.
Adam's research journey began at the Stanford University d.school. There he started the d.school's first research effort with the goal of measuring the impact of the institute's programs. Using a mixed method approach, Adam developed and implemented quantitative and qualitative assessments of students' design practice. This work led to over a dozen chapter and journal publications.
Outside of his work in academia, Adam consults with a range of companies and foundations to promote organizational change through human centered design.
Adam's academic background includes a B.A. in Mathematics from the University of California Berkeley and an M.A. in Learning, Design, & Technology from Stanford University.
Annie Simpson is an artist and first year DDes student at the Harvard GSD. She works via sight-/site-based investigation to make videos, photographs, and essays.
When viewed as a constellation, Simpson's projects re-conceptualize "the planetary" via aesthetic explorations rooted in paradigmatic shifts in the way ecological and industrial connectivity/flows are constructed by and across spatial scales. She is focused, geographically, on the Southeastern United States and studies how the region plays a vital role in exporting land and labor relations and material practices globally. Recent projects include instances of nuclear spelunking in the deep South, passenger-traveler expeditions through watersheds of planetary energy transition, and various investigations of tunnels and financialization in Atlanta, capsized cargo ships off of the Georgia coast, and zones of migration/production struggle in the Lower Chattahoochee River Valley.
Simpson is an ongoing contributor to Port Futures & Social Logistics, a speculative platform interested in port-city-hinterland geographies that connect circulation studies and struggles to planetary urban critique. She received an MFA from the University of Georgia and a BFA from UNC-Chapel Hill; her work has been exhibited internationally and she regularly publishes enviro-spatial criticism and exhibition reviews. In her free time, she builds canoes & rides horses.
Charu Srivastava is an architect, engineer and third-year doctoral candidate at the Harvard Graduate School of Design. Her interests include human-building interaction, perceptions of space and the future of workplace design. Her research focuses on using machine-learning models to predict the impact of workplace design on perceived worker well-being and work performance.
Previously, Charu has worked as a researcher at the Google R+D Lab for the Built Environment, as well as the Urban Informatics Lab and Hybrid Physical + Digital Spaces at Stanford University. She also practiced architectural design at DES Architects + Engineers and CAW Architects, published articles as a Schneider Fellow at the U.S. Green Building Council and conducted social network analysis at Google Real Estate + Workplace Services.
Charu holds an M.S. in Civil and Environmental Engineering and a B.S. in Architectural Design Engineering, both from Stanford. She also studied abroad at Oxford University. Her current research is supported by the Dean's Annual Research Grant for Junior Faculty, the Harvard Real Estate Research Grant and the Harvard Campus Sustainability Innovation Fund. Charu has received an Honorable Mention by the NSF Graduate Research Fellowships Program, the ARCC King Medal for Excellence in Environmental Design and Research and the Chappell Lougee Scholarship.
Tom Sterling is an architect, landscape architect, and first year Doctoral student. His interests lie at the intersection of landscape simulation, visualization, perception, and climate science. His research relates the practices of digital landscape representation and simulation to the emotive and visceral power of the sublime as an aesthetic narrative tool. It seeks to expand inquiries into these practices to encompass an analysis of their potential to shape climate discourse across contested social, economic, and political agendas.
Tom holds a Bachelor's degree in Architecture (B.Arch) from Carnegie Mellon University and a Master's degree in Landscape Architecture (MLA) with distinction from the University of Edinburgh. Prior to joining the DDes program, Tom worked as an exhibition designer, curator, researcher, and designer in Pittsburgh, Cleveland, New York, and Edinburgh; he also taught at the College of Architecture and Environmental Design at Kent State University.
Elaine Stokes, PLA, is an educator and landscape architect who studies the cultural and narrative implications of North American infrastructure. She is currently in her second year of the Doctor of Design program at the GSD, after spending several years working in professional practice, first at Stoss Landscape Urbanism and then Sasaki. Elaine's research explores the riverine corridors of the Upper Mississippi River, focusing specifically on dams constructed on sites recognized as sacred land by Native nations. Her work considers storytelling as a critical method deployed by both federal agencies and indigenous communities to explore new infrastructural imaginaries. This research is situated within the theoretical frameworks of water rights, indigenous sovereignty, river infrastructural history, landscapes of memory, and contemporary territorial landscape practice.
Elaine currently teaches at Rhode Island School of Design, where she has led a range of studios and seminars focused on urban infrastructure and digital representation. Previously, Elaine earned her Bachelor of Arts in Architecture from Washington University in St. Louis and her Master in Landscape Architecture from the GSD, where she graduated with distinction.
Tianyu Su is a Doctor of Design (DDes) candidate at the Harvard University Graduate School of Design, with a concentration in urban and spatial data science. His doctoral study focuses on the potentials and challenges (both analytical and ethical) of using large-scale social media data to understand health-promoting behavior in urban environments. He analyzes more than one million online posts with state-of-the-art machine learning models to mine self-reported health behavior on social media. Then, to understand who and what is invisible in this big data source, i.e., which population group and their activity, he conducts intensive fieldwork to ground-truth the big data-based results and assess the biases and ethical concerns of the big data approach. Through his dissertation, Tianyu aspires to create a heuristic about how to appropriately apply new technology for the betterment of cities and society.
While studying at Harvard, Tianyu founded Place AI, an initiative advocating for and experimenting with responsible practice and strategies in urban technology applications, with a team of urban scholars and technologists. Before joining Harvard, Tianyu received his Master in City Planning from MIT, concentrating on Urban Information Systems and City Design & Development. He also holds a Master of Architecture and a Bachelor of Architecture from Tsinghua University in Beijing, China. For his professional and research work, check out his personal website: https://www.tianyu-su.city/.
Daniel Tish is a designer and researcher whose work lies at the intersection of digital fabrication, material science, sustainability, and computation, investigating new design opportunities through the lens of bespoke materiality. Working in collaboration with material scientists, his dissertation research develops robotic fabrication techniques for a new class of carbon-negative biocomposites made from microorganisms. At Harvard, Daniel is a fifth-year doctoral candidate, a member of the MaP+S group, and has had his research generously supported by the Center for Green Buildings and Cities and the Joint Center for Housing Studies. Daniel is also a Research Associate at Autodesk, where he develops new technologies for construction robotics. His work has been published as a part of recent ACADIA, Fabricate, Rob|Arch, and IASS conferences, as well as in the book Towards a Robotic Architecture and the journals Construction Robotics and TAD. Daniel's work has been exhibited at Design Miami/ Basel and in venues across the US and in Australia.
Daniel was previously a Lecturer at the University of Michigan Taubman College of Architecture and Urban Planning, where he taught digital fabrication. Additionally, he led an intensive summer masterclass at the University of Technology Sydney. Daniel has worked in the research offices of RVTR in Ann Arbor and murmur in Los Angeles, as well as in commercial firms in Chicago and St. Louis. Daniel received his Master of Architecture with Distinction from the University of Michigan and his Bachelor of Science in Architecture from Washington University in St. Louis with a self-guided special major in Sustainable Design.
Lara Tomholt is a Doctor of Design candidate studying how the integration of science, technology and design can help us develop new, innovative concepts for adaptable façades that significantly increase the energy efficiency of building thermoregulation.
Alongside her doctoral research at the GSD, she has been part of Harvard's Council of Student Sustainability Leaders, joined The Green Program, and conducted materials research for the GSD's Adaptive Living Environments (ALivE) group. She is currently a research assistant for the Harvard Center for Green Buildings and Cities (CGBC), and conducts biology and biologically inspired robotics research at the Harvard Microrobotics Laboratory (formerly affiliated with the Wyss Institute for Biologically Inspired Engineering). Her work has been published in peer-reviewed journals, including Energy & Buildings, Journal of Structural Biology and Science Translational Medicine.
Lara holds a BSc and MSc degree in Architecture, Urbanism and Building Sciences from Delft University of Technology. As part of her studies in Delft, she participated in multiple projects of The Why Factory (part of MVRDV) and an exchange program with the Polytechnic University of Milan. She worked as an intern at Benthem Crouwel Architects, after which her research was presented at the International Architecture Biennale Rotterdam 2014.
Her other interests include complex data visualization, parametric modeling, fabrication, animal welfare, and food sustainability.
Juan Pablo Ugarte
is a DDes candidate. He holds an Architecture degree from Universidad Católica de Chile, and a Master of Architecture from the Harvard GSD. Juan Pablo's doctoral research seeks to advance our understanding of the design cognition processes that underlie model making. Using post-cognitivist theories of the mind and eye tracking technology, he is designing and conducting experiments to record and analyze the gaze behavior of designers during exploratory model-making tasks. The results of these experiments may shed light on how designers think when they physically materialize their ideas, which in turn may help inform the future development of robotic tools that support and enhance designers' creative thinking.
Liang Wang is an architect, urban designer, and educator. He is a Doctor of Design candidate and was previously a teaching fellow at the Harvard Graduate School of Design. He taught at Syracuse University School of Architecture as the 2020-21 Harry der Boghosian Fellow. Liang's scholarship and teaching concern history and theory of urban form, space and politics of the superblock, architecture and the idea of the city in East Asia, as well as the idea of the commons and collective living. His research work and teaching have been supported by Harvard University, Syracuse University, the Graham Foundation for Advanced Studies in the Fine Arts, among others. In line with his research work, Liang is the co-author of the book Urban Blocks and Grids: History, Technical Features, and Outcomes (Scholars' Press, 2019). He is also the co-editor of the twelfth issue Commons of the New Geographies journal (Harvard University Press, 2021). .
Previously, Liang completed his Master of Architecture in Urban Design degree with distinction from the GSD, where he was awarded the Urban Design Thesis Prize and the Clifford Wong Prize in Housing Design. He also holds a Master of Architecture degree from Rice University, where he won the Morris R. Pitman Award in Architecture and the Fondren Research Award.
In addition to his academic experiences, Liang is the co-founder of Commons Office—a creative think tank and a research-minded design practice. Prior to founding Commons Office, he practiced architecture and urban design internationally at Herzog & de Meuron, SOM, WW Architecture, and Atelier Liu Yuyang Architects.
Sophia Sufeng Xiao is a first-year doctoral student at the Harvard Graduate School of Design (GSD) with a background in landscape architecture. Her research focuses on the theories of urban commons as shared resources, open access, and collective governance regimes and how they adapt to the future climate. She is interested in the ethnographic methods to investigate the social aspect of the urban built environment and works as a research assistant for the Critical Landscapes Design Lab at the GSD. She also joined the Data + Feminism Lab at the Department of Urban Studies and Planning, MIT, researching the issues of missing and murdered indigenous people and co-designing the online platform to support healing and justice for indigenous women and communities.
Prior to the DDes program, Sophia earned a Bachelor of Science in Landscape Architecture with Distinction in Research from Cornell University, minoring in Environmental Science and Sustainability. She received her Master's degree in Landscape Architecture (MLA) and Design Studies (MDes) in Ecologies from the GSD. She practiced internationally at landscape and architecture firms and won several design competitions and student awards from World Landscape Architecture, the Charette, etc.
In 2022, Sophia worked as an instructor in GSD's Design Discovery Virtual and In-person programs, teaching design studios, lectures, and seminars. At the GSD, she has been a teaching assistant and academic tutor for Master of Landscape Architecture, contributing to multiple core design studios, ecology courses, and theory seminars.
Ayaka Yamashita is a cultural producer, researcher, and first-year doctoral student. Her doctoral research aims to develop sonic cartography for climate-resilient indigenous cities in Southeast Asia. Having trained and worked in the fields of design/art, environmental science, and international development, she explores how mapping human perception of space, especially indigenous sonic-spatial knowledge, could contribute to challenging complex global risks and facilitating transdisciplinary dialogue and collaboration.
As a co-founder of EDAYA, a creative bamboo multi-disciplinary collective based in the Philippines, Ayaka has led various initiatives to preserve and transmit vanishing indigenous bamboo musical instruments for a decade. Her work at EDAYA has been featured in numerous mediums, including NHK and Japanese nationwide textbooks for junior high school students. She also served as a PI for several bamboo projects on arts, building, education, and community development, including the Toyota Foundation grant.
Ayaka is currently a lecturer at the University of Nagano, where she teaches BOP/SDGs business based on her research consultant experiences on a wide range of international development projects. She holds a Bachelor of Agriculture (International Sustainable Agriculture Development/ Agroinformatics) and a Master of Health Sciences (International Health/Human Ecology) from the University of Tokyo. She is also a Fulbright scholar, graduated from Harvard Graduate School of Design (Master in Design Studies: Risk and Resilience), and worked for GSD's Critical Landscapes Design Lab.
Seok Min Yeo (he) is a Doctor of Design candidate at the Harvard University Graduate School of Design. His research focuses on the relationship between ecological forces and design. His doctoral dissertation, titled Envelopes and Laboratories of Environmental Knowledge, narrates the story of architectural laboratories that sought to codify the formal relationship between climate and architecture. This dissertation is advised by Charles Waldheim, Ed Eigen, and Holly Samuelson. Yeo's doctoral research has been supported by the Office for Urbanization Research Fellowship from 2019-21, as well as the GSD Summer Research Grant in 2020, and the GSD Doctor of Design Research Grant in 2021.
At the GSD, he has contributed to teaching courses in the Department of Landscape Architecture. Since 2018, he has been a guest Instructor for numerous workshops for core design studios, Teaching Fellow for theory and representation courses, and Teaching Assistant for Master in Landscape Architecture design thesis and option studio..
Yeo joins the School of Architecture as a Part-Time instructor in Fall 2021. At Syracuse University, he will teach the second-year undergraduate architectural design studio. He has also taught core architectural design studios at the Boston Architectural College from 2018-19.
Yeo was a Research Associate from 2018-19 and a Research Fellow from 2019-21 at the Office for Urbanization, led by Charles Waldheim. Yeo is a co-author of a forthcoming design research publication titled 50 Species-Towns (Harvard University, 2021) that imagines alternative futures of agrarian urbanization in China. A portion of this work was featured in the National Gallery of Victoria's Melbourne Design Week in 2021. He also contributed to the Office for Urbanization's exhibition entry Heliomorphic Seoul for Seoul:Superground exhibition at the Seoul Museum of Architecture and Urbanism in 2018. Yeo has also held design positions at Payette and Safdie Architects in Boston.
Yeo earned his MLA from Harvard University in 2018, where he received the Master in Landscape Architecture Thesis Prize for his design thesis Wild: Manhattanism Unhinged. He earned his B.Arch from Syracuse University in 2015, where his design thesis Crazy Long: A Sticky Landscape Infrastructure received the Dean's Citation for Excellence.
Maroula Zacharias
is a final-year doctoral candidate in the Doctor of Design (DDes) program. She is an architect, designer and technologist working at the intersection of photobiology, design and advanced materials. In her doctoral dissertation titled "Photobiological Materials", she develops systems for synchronizing the physical properties of buildings with the occupants' circadian rhythm and physiological health. In 2021, Zacharias founded Atelier Morphology, a cross-disciplinary studio transforming the contemporary's interior to nature through light. Prior to GSD, she completed a Master of Science in Design and Computation at MIT, where she taught Design after her graduation, and a Diploma in Architectural Engineering at the National Technical University of Athens.
Boya Zhang is a Chinese architect interested in the relation between urban form and the cultural, political, and economic forces. As a Doctor of Design candidate at Harvard Graduate School of Design, Boya has been a member of Office for Urbanization since 2018, where he contributed to a series of design research projects centered around the idea of agrarian modernization. Boya is the co-author of the forthcoming book 50 Species-Towns (Harvard University Graduate School of Design, 2021). His research engages with the global discourse of agrarian urbanism, in particular as a response to the increasingly urgent call for alternative imaginaries of rural futures. His doctoral dissertation focuses on the reception of ideas about the agrarian from the West to China. It aspires to offer an account of history through which the urban-rural transformation in 20th-century China could be understood in a broader theoretical framework beyond the conventional East-West divide. Boya holds a Bachelor of Architecture and a Master of Architecture from Tsinghua University, and a post-professional master's degree in architecture from Harvard GSD. Prior to pursuing the doctoral degree, he worked for architectural offices in Beijing, Dallas, Los Angeles, and Boston.