Rahul Mehrotra
John T. Dunlop Professor in Housing and Urbanization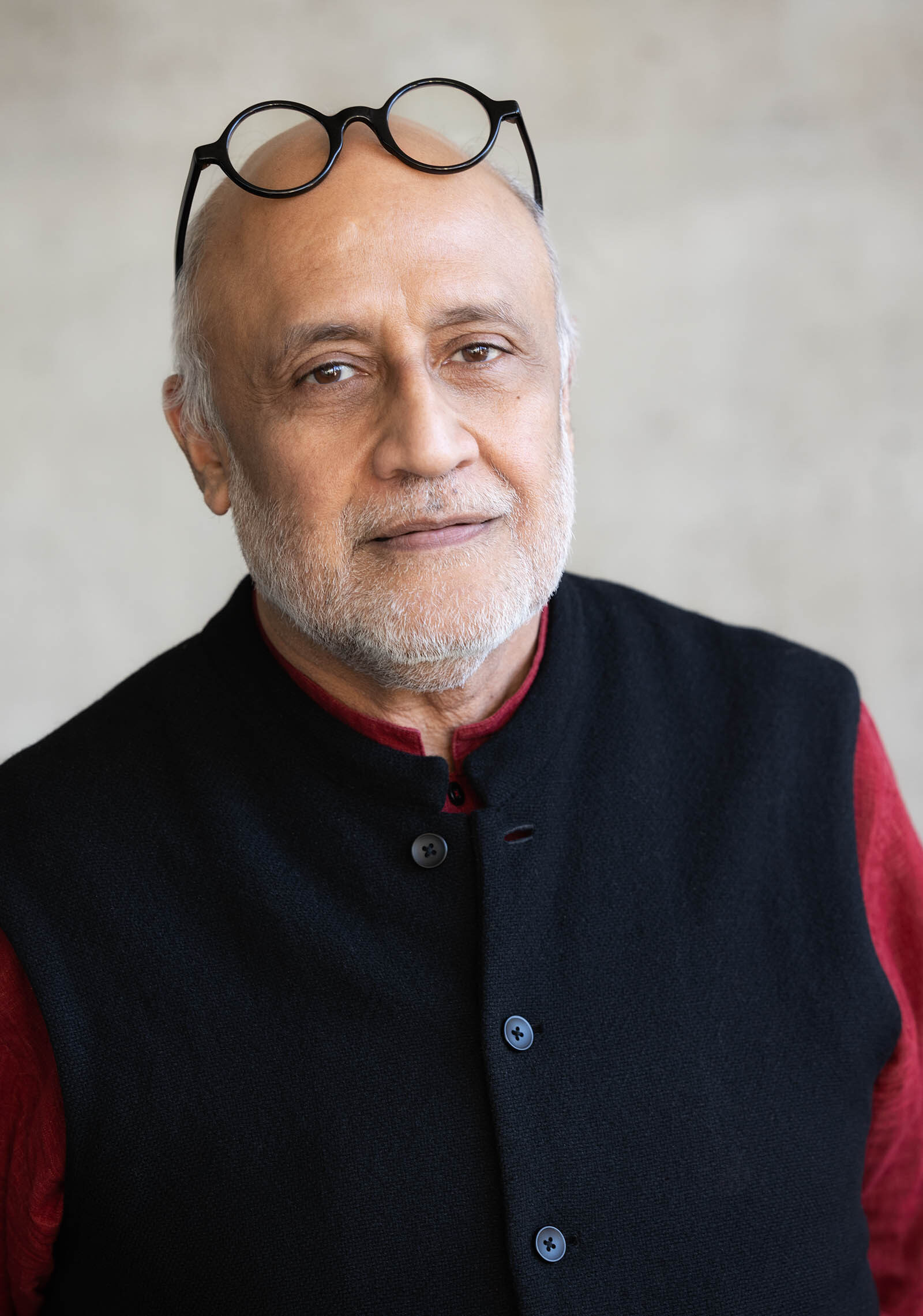 On leave for Fall 2023 
Rahul Mehrotra is the founder principal of RMA Architects. He divides his time between working in Mumbai and Boston and teaching at the Graduate School of Design at Harvard University where he is Professor of Urban Design and Planning and the John T. Dunlop Professor in Housing and Urbanization.
His Mumbai-based firm, RMA Architects, was founded in 1990 and has designed and executed projects including government and private institutions, corporate workplaces, private homes, and unsolicited projects driven by the firm's commitment to advocacy in the city of Mumbai. The firm has designed a software campus for Hewlett Packard in Bangalore, a campus for Magic Bus (an NGO that works with poor children), led the restoration of the Chowmahalla Palace in Hyderabad, and formulated a conservation master plan for the Taj Mahal with the Taj Mahal Conservation Collaborative. The firm also recently designed and built a social housing project for 100 elephants and their caretakers in Jaipur as well as a corporate office in Hyderabad. The firm has designed several single-family houses in different parts of India and one in Karachi, Pakistan. In 2015 RMA Architects completed the Lab of the Future on the Novartis Campus in Basel, Switzerland and were finalist in an international design competition for the Museum of Modern Art in Sydney. The recent projects of the firm include a Library for the School of Architecture at CEPT, the Faculty of Arts and Sciences at Ahmedabad University and a School of Public Policy at the IIM Ahmedabad. In 2018 RMA Architects were awarded the Venice Biennale juror's 'Special Mention' for 'three projects that address issues of Intimacy and empathy, gently diffusing social boundaries and hierarchies'.
Mehrotra has written and lectured extensively on issues to do with architecture, conservation, and urban planning and design in Mumbai and India. His writings include coauthoring Bombay: The Cities Within, which covers the city's urban history from the 1600s to 1990; Banganga: Sacred Tank; Public Places Bombay; Anchoring a City Line, A history of the city's commuter railway; and Bombay to Mumbai: Changing Perspectives. He has also coauthored Conserving an Image Center: The Fort Precinct in Bombay. Based on this study and its recommendations, the historic Fort District in Mumbai was declared a conservation precinct in 1995 – a first such designation in India. In 2000, he edited a book for the Union of International Architects, which earmarks the end of the last century and is titled The Architecture of the 20th Century in the South Asian Region. In 2011, Mehrotra wrote Architecture in India – Since 1990, which is a reading of contemporary architecture in India which was extended through an exhibition he co-curated titled The State of Architecture: Practices and Processes in India, at the National Gallery of Modern Art in Mumbai in Jan 2016. This was followed in 2018 by a second co curated exhibition titled: The State of Housing: Realities, Aspirations and imaginaries in India  which showed between Jan and March 2018 and is currently travelling in India. Since 2014 Mehrotra has been a member of the CICA – the International Committee of Architecture Critics.
Mehrotra is a member of the steering committee of the Laxmi Mittal South Asia Institute at Harvard. In 2012-2015, he led a Harvard University-wide research project with Professor Diana Eck, called The Kumbh Mela: Mapping the Ephemeral Mega City. This work was published as a book in 2014. This research was extended in 2017 in the form of a book titled Does Permanence Matter? This research was also extended into an invited exhibition at the 2016 Venice Biennale. Mehrotra co – authored a book  titled Taj Mahal: Multiple Narratives which was published in Dec 2017. Mehrotra's most recent books are titled Working in Mumbai (2020) and The Kinetic City and other essays (2021). The former a reflection on his practice evolved through its association with the city of Bombay/Mumbai. The second book presents Mehrotra's writings over the last thirty years and illustrates his long-term engagement with and analysis of urbanism in India. This work has given rise to a new conceptualization of the city which Mehrotra calls the Kinetic City.
Events
Rahul Mehrotra, Host
Eve Blau, Moderator

Edited by Sarah M. Whiting and Rahul Mehrotra