Michael Van Valkenburgh
Charles Eliot Professor in Practice of Landscape Architecture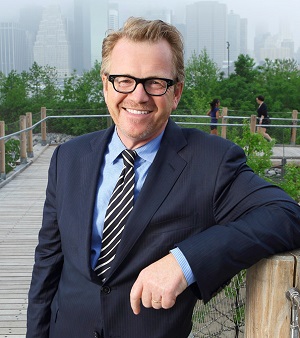 Michael R. Van Valkenburgh, Charles Eliot Professor in Practice of Landscape Architecture, teaches landscape architecture studios. He has taught at the GSD since 1982, served as program director from 1987-89 and for a term as chairman of the department from 1991-96.
As founding principal of Michael Van Valkenburgh Associates, Inc. (MVVA), with offices in New York City and Cambridge, Van Valkenburgh has designed a wide range of project types ranging from intimate gardens to full-scale urban design undertakings. Some of his recent projects include Brooklyn Bridge Park in New York City, the Lower Don Lands in Toronto, and the Jefferson National Expansion Memorial (Gateway Arch) in St. Louis. MVVA has received numerous ASLA design awards, including the Design Award of Excellence for the Wellesley College Alumnae Valley Restoration in 2006.
Van Valkenburgh was the 2003 recipient of the Smithsonian Institution's Cooper Hewitt National Design Award for Environmental Design, and in 2010 became the second landscape architect in history to receive the Arnold W. Brunner Memorial Prize from the American Academy of Arts and Letters for contributions to architecture as an art. In 2011 he became a fellow of the American Academy of Arts and Sciences.
Van Valkenburgh received a BS in landscape architecture from Cornell University and an MLA from the University of Illinois at Urbana-Champaign. In 2008, Yale University Press published Michael Van Valkenburgh Associates: Reconstructing Urban Landscapes, a book on his firm's work.
Publications
By Michael Van Valkenburgh

February 2000

By Michael Van Valkenburgh

January 1989

By Michael Van Valkenburgh

January 1987
Projects
By Michael Van Valkenburgh

Fall 2010

By Michael Van Valkenburgh

Fall 2008

By Michael Van Valkenburgh

Fall 2003